Key Qualifications
Years of Experience
skills
Unity
Unreal Engine
Web 3D
ARKit
ARCore
HoloLens
webAR
Hi!
we're a fast-growing immersive learning company that helps companies, governments, and NGOs to access outstanding learning solutions that are efficient, enthusiastic, engaging, and sustainable.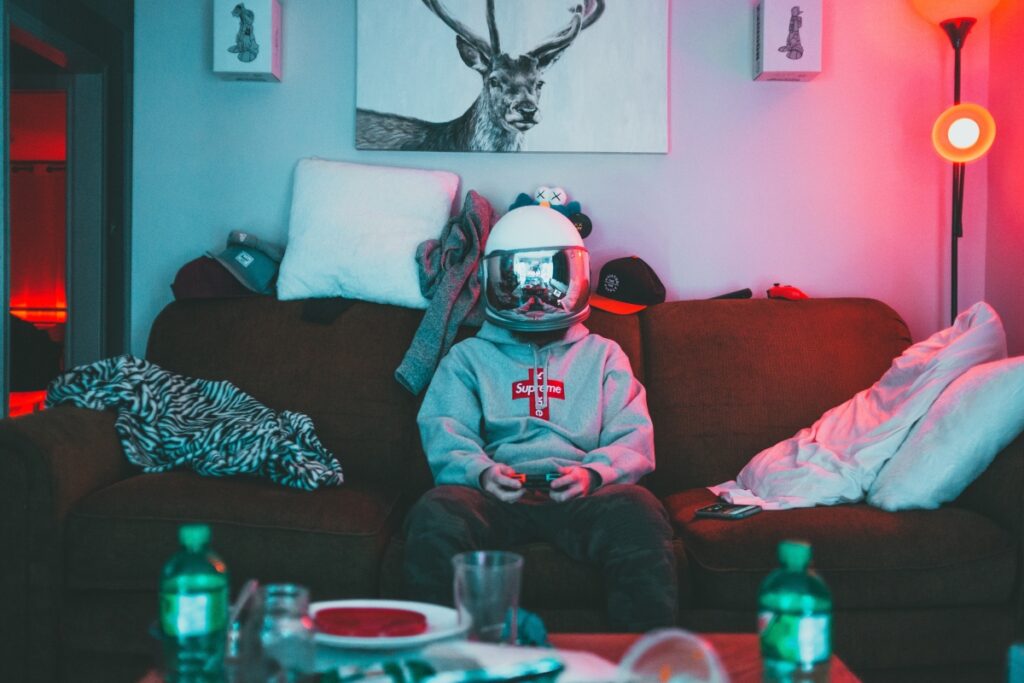 As we scale our efforts in 2022 and beyond, we're looking for a Creative Technologist who's passionate about joining our quest to help people bring great immersive learning to their organizations.
The proposition
Helping shape a fast-growing learning tech startup as an early employee
Fully remote position with bright, motivated, and friendly colleagues around the world
Competitive salary
Flexible hours and vacation
Remote working budget: €1,000 per year
The job in a nutshell
We are looking to hire a skilled Creative Technologist to work on exciting, groundbreaking immersive learning solutions that push the boundaries of what's possible.
You will explore the latest technologies to produce innovative, interactive prototypes and solutions for immersive learning. You are someone who understands the creative process and the world of VR, Metaverse and AR responsible for its making and coding. The role requires a strong ability to create prototypes or proof of concepts early, thus allowing others to test and gather feedback frequently.
You will be required to be nimble while playing with new technologies and concepts.
If you are someone who thrives in a team environment and gains personal happiness when sharing knowledge and partnering with teams across companies, then this is a great role for you.
This role requires in-depth knowledge of programming languages and a good eye for aesthetics. This is a fantastic opportunity for a top-class developer willing to embark on an entrepreneurial educational journey with us!
You'll spend time on the following
Creating the best stunning immersive learning solutions for Virtual Reality, Augmented Reality and Metaverse
Identify new business opportunities from existing and emerging technologies.
Support the team with AR, VR and Metaverse knowledge for all digital formats across brands and products.
Work with emerging technologies to create new tools and systems for interactive real-time production.
Use your good understanding of programming languages, algorithms, data structures and design patterns, to write performant and clean code, and clearly communicate your approach to your team via well commented documentation.
Use your strong problem solving and analytical skills to drive the team forward and launch the best immersive learning solution.
Building Augmented Reality / Mixed Reality solutions based on ARKit, ARCore, HoloLens, webAR
Active participation in technical and artistic discussions and problem solving.
Lead the development path for creative development solutions for overall development pipeline and for individual projects.
Here's what we're looking for
You are inspired by our mission to create the next generation of learning environments
You are truly passionate about improving skills and learning new technologies
You have outstanding communication and presentation skills that helps you to activate and motivate internal and external partners.
You have outstanding communication and presentation skills that helps you to activate and motivate internal and external partners.
You have already experience with 3D/VR/AR but you are also interested in Web/App/Metaverse/NFT development.
You enjoy influencing others and always advocate for technical excellence while being open to change
You are comfortable with the ambiguity and pace of an early-stage startup
You like the idea of creating a unique development team for immersive learning
We typically expect candidates with at least 3-5 years of Unity/UnrealEngine/Web3D Developer experience to have the skills mentioned above
Bonus points if…
You have experience working in a learning company and a fast-growing startup
You have prior experience in developing immersive platforms.
You have knowledge about eLearning and training systems
Interested?
So, if this role sounds like a good fit for you, convince us that you are the right person to push the boundaries of learning with us!
If you're hired, I'll do everything I can to help you succeed at DMG.studio and throughout the rest of your career.
To apply, send us an e-mail to join@thisisdmg.com
Key Contact Person
Website
Key Qualifications
Years of Experience
skills
Unity
Unreal Engine
Web 3D
ARKit
ARCore
HoloLens
webAR
Why DMG Studios is so cool

Immersive learning solutions

Provide Serious Games Solutions

Dive into the Metaverse

Use State of the art Technology

Leverage Gamification

Focus on Education & Training

Work with multi-industry clients
Benefits you will have

group insurance

Borrowable Gadgets

Annual Leave

Co-Working Space Allowance

Educational Courses Allowance

Annual Equipment Allowance

Remote Flexibility

Company Get-Together